The Theatre Arts Bachelor of Arts degree is for those interested in a versatile career in theatre arts, theatre creation or theatre leadership and management. Develop your skills to become a bold and inventive artist entrepreneur and collaborator who will shape the future. To incorporate work from multiple fields on your unique path as a theatre artist, add a minor or additional major to your study. A portfolio is required for acceptance after being admitted to the university.
College

Hours Required

120 credit hours

Minors Available

Areas of Focus

Theatre Arts

,

Theatre Creation

,

Theatre Leadership Management
The Nebraska Difference
$1 million+ in scholarships
Over $1 million in scholarships offered to fine and performing arts students each year
Workshops
Participate in workshops with Lied Center performers and crews
Stretch your strengths
Stretch your strengths in our student production company, Theatrix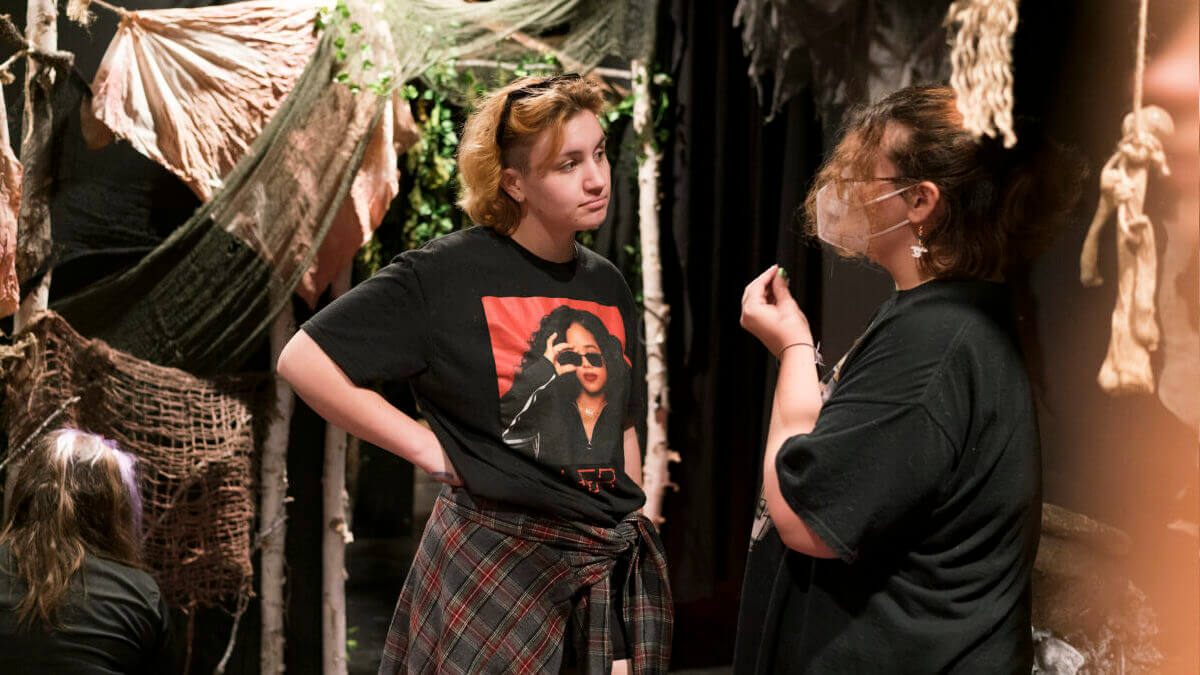 Program Features
Collaborate with the Hixson-Lied Community 
Take advantage of our vibrant community inside the Hixson-Lied College of Fine & Performing Arts. Collaborate on student films and projects in emerging media arts, try a new role in the student production company, Theatrix, or stage manage performances for other groups inside the Hixson-Lied College! 
Get Connected 
Our faculty have strong connections across with the theatre community and provide students with opportunities to network with leaders in their profession, attend conventions and meet visiting artists on campus. 
Learn by Doing 
Our students don't wait. Through hands-on learning, you'll start creating from day one. With close faculty mentoring, you'll gain a foundational knowledge of storytelling, theatre collaboration and entrepreneurship.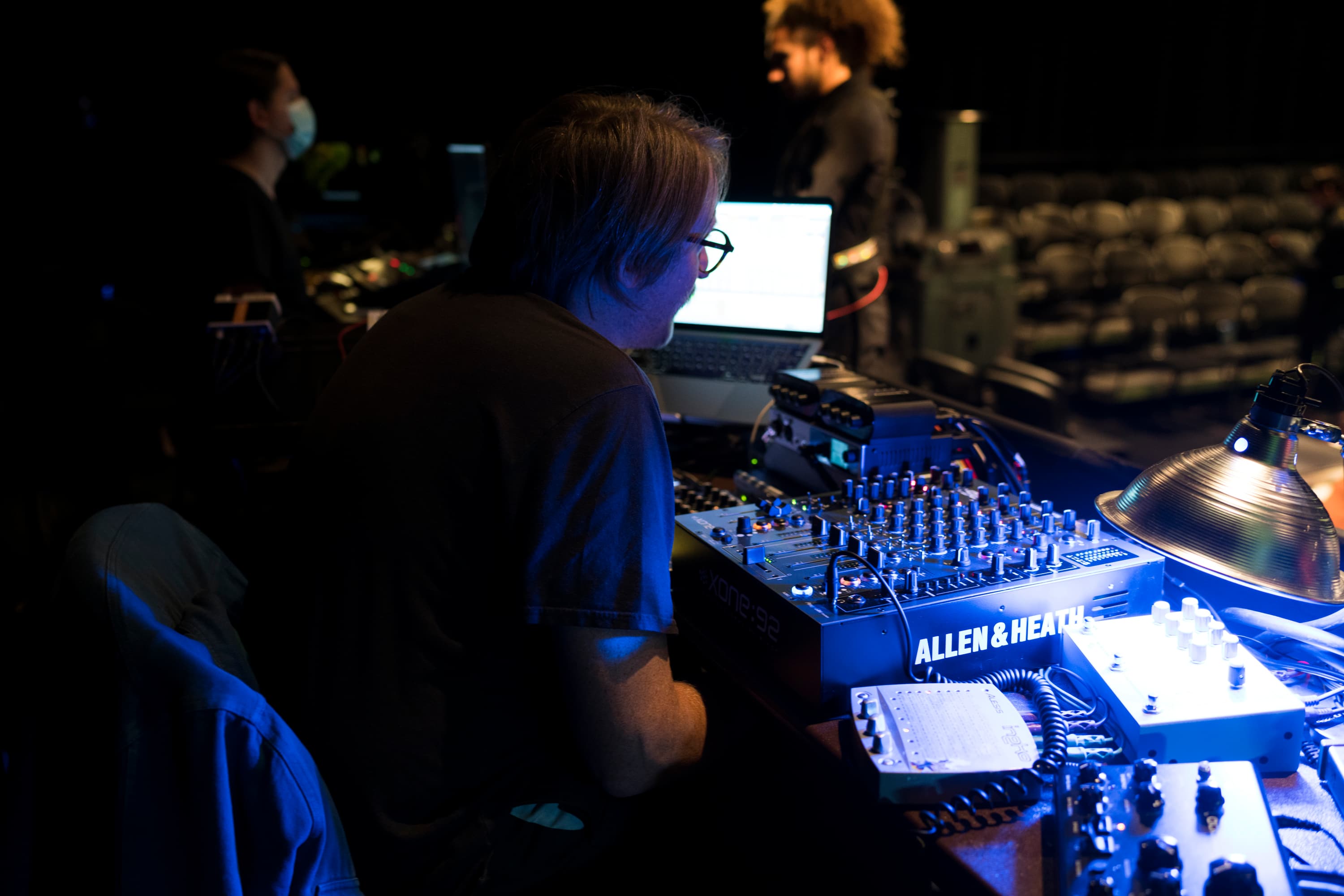 Notable Courses
Basic Acting - Scene Study (THEA 114B)

Basic skills in scene study. Rehearsal techniques, character analysis and development and performance. Create believable and truthful characters, emotionally and physically, in a theatrical setting.
Principles of Design for Theatre and Film (THEA 120)

Basic elements of design and development of visual and perceptual skills. Develop an extensive experimental portfolio of 2D and 3D multimedia visual projects.
Play Direction I (THEA 202)

Fundamental concepts of play direction, selection, script analysis and interpretation, artistic choices, communication with actors and critique. Rehearsal and presentation of realistic scenes.
Stage Management (THEA 300)

Survey of management techniques for the theatre, including theoretical and practical application.
Theatre Management (THEA 301)

Theatre management: strategic planning, marketing, audience development, grant writing and company and front-of-the-house management.
Introduction to Playwriting (THEA 331)

Beginning writing for the theatre, starting with the composition of short dramatic scenes and working toward the completion of a one-act play.
Explore the 4-Year Plans
Huskers Do Big Things
Internships
Performer, We Are Nebraska
Intern, Lied Center
Student LIEDer, Lied Center
Careers
Casting, Amazon
Head of Stage Operations, The Julliard School
TV Writer, DreamWorks Animation
Creative Director, Disney Cruise Line
Graduate Schools
MFA in Stage Management, California Institute of the Arts
MFA in Stage and Production Management, Carnegie Melon
MFA in Television and Film Screenwriting, University of California Los Angeles
MFA in Directing, Columbia University
Featured Faculty
Jamie Bullins, Associate Professor, Costume Design
Jamie Bullins comes to Nebraska from Kennesaw State University, where he served 2000-2017 as Associate Professor and Coordinator of Design/Technology in the Department of Theatre and Performance Studies. His M.F.A. in theatrical design/scenography is from the University of North Carolina/Greensboro. He has been designing and teaching for 25 years and has held positions at Auburn University and the University of Florida. He works as a scenographer, director and playwright.
Have Questions?
We're Here to Help
If you have questions about the Theatre Arts major or navigating the application process, contact us.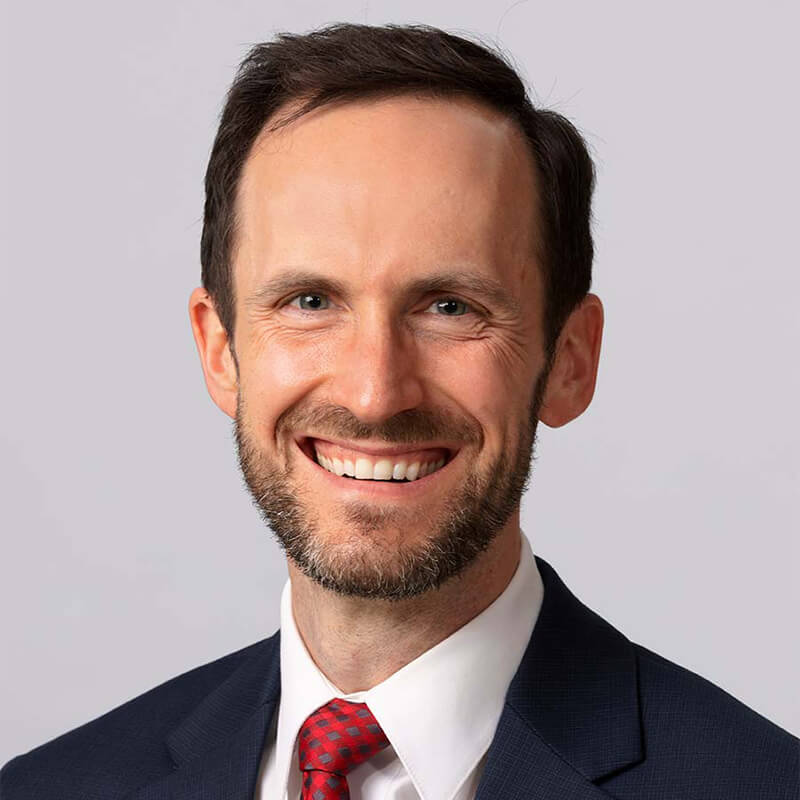 Contact Name

Chris Watson

Contact Title

Director of Recruitment

Phone

Email