The graphic design major cultivates your ability to merge creativity with visual communication to craft diverse print and digital products. Offered as both a Bachelor of Arts (B.A.) and a Bachelor of Fine Arts (BFA), the curriculum includes fundamental art and design principles and history. The B.A. program, with nearly half its courses in the major, requires an additional field of study. The BFA program provides additional experience in graphic design and related studio art.
College

Hours Required

120 credit hours
The Nebraska Difference
Top 10 nationally ranked program
Over $1 million in scholarships offered to fine and performing arts students each year
Participate in a study abroad experience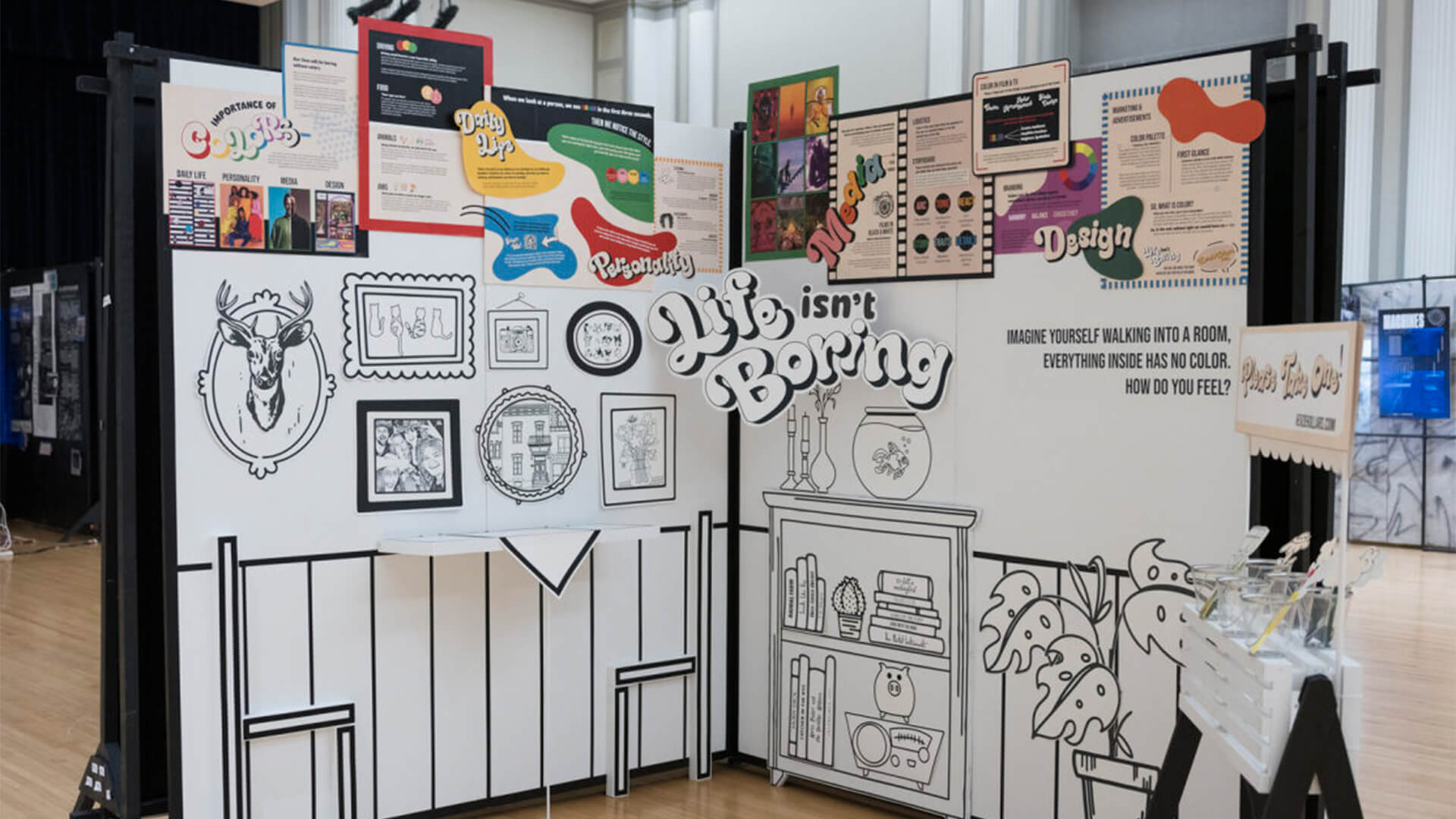 Program Features
Prepare for a Diverse Career 
The graphic design major will build on your strengths and stretch your abilities. Graduate with the skills and education you need for a career in web design, print materials, product development or experience design. 
Focus on Feedback 
Classes are interactive. Work with your peers and faculty to get feedback on your projects and develop ideas. 
Built-in Study Abroad 
Take classes around the world, taught by our School of Art faculty. Previous faculty-led trips included London, Paris, Tokyo, Italy and Greece.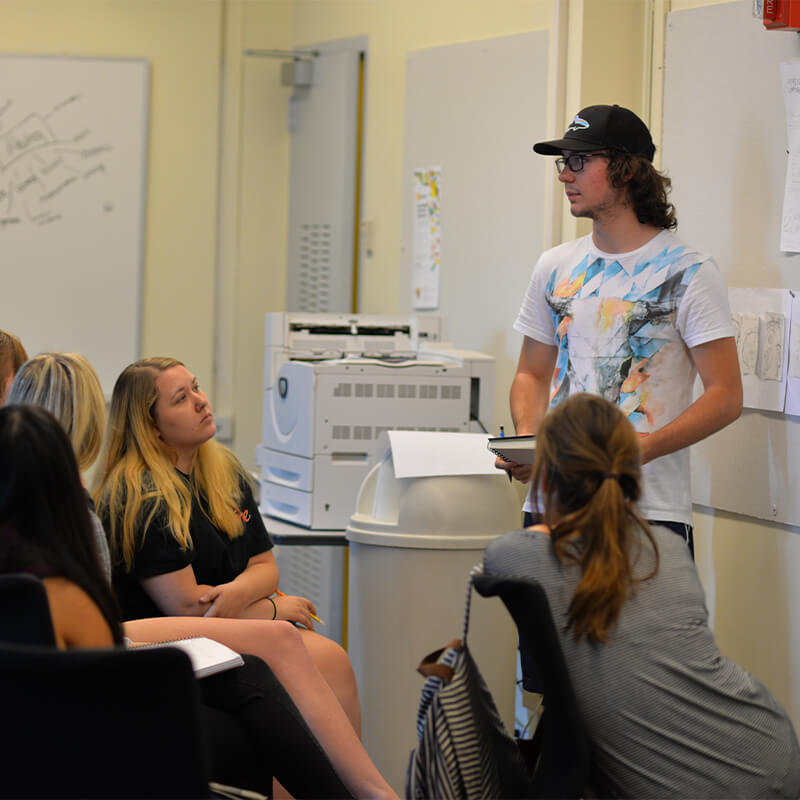 Notable Courses
Color and Composition (ARTP 151)

Introduction to color theory and the use of color in design. Elements and principles of two-dimensional composition and design in both pigment and digital media.
Three-Dimensional Design (ARTP 152)

Three-dimensional studio practice based in research and observation, in a context of ideas and meaning and through transformation and manipulation of materials and processes.
Graphic Design I (GRPH 221)

Introduction to the field of visual communications. The use of the tools, materials and methods of the graphic designer.
Critical and Creative Thinking (GRPH 222)

Study of methodologies used for creative problem solving.
Interaction Design I (GRPH 325)

Introduction to the fundamental concepts of user-centered design for web, tablet, mobile devices and screen-based media.
Design & Integrated Brand Promotion (GRPH 328)

Instruction in design and integrated brand promotion, such as social media, point of purchase, product launch, in-game advertising, television, radio and print.
Huskers Do Big Things
Internships
Athletics Department, University of Nebraska–Lincoln, Lincoln, Nebraska
Hudl, Lincoln, Nebraska
Wieden + Kennedy, New York City
National Drought Mitigation Center, Lincoln, Nebraska
Careers
Graphic designer, Hy-Vee
Graphic designer, Raising Canes
Director of graphic design, Premiere Boxing Champions
Product designer, Oriental Trading Company
Graduate Schools
MFA Design, California College for the Arts
MFA Design/Visual Communications, Virginia Commonwealth University
MFA Visual Communications Design, Purdue University
MFA Graphic Design, Savannah College of Art & Design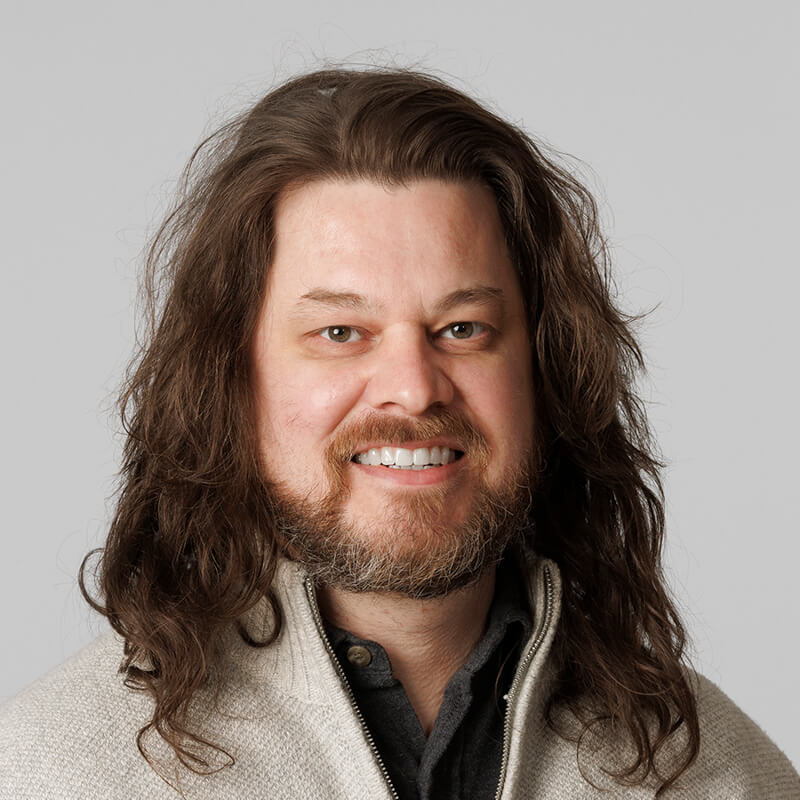 Featured Faculty
Aaron Sutherlen, Associate Professor of Art, Graphic Design
Aaron Sutherlen is an associate professor of art in visual communication. Sutherlen began his career creating printed collateral for restaurants and hotels for the Walt Disney World Resort, before transitioning into merchandise and package design for the various properties, including the Disney Cruise Line. He then ventured into art direction and conceptual design for Abercrombie & Fitch. He earned his MFA from Savannah College of Art and Design.
Academics & Experiential Learning
Learn the visual and technical language of graphic design, utilizing cutting-edge technology along with traditional skills in typography, composition and drawing to create posters, packaging, books, web and interactive design
Many courses focus on real-world projects, such as app and web designs that will be used by local companies.
Career Preparedness
Use internships to build your portfolio and network. Our internship program features a website where employers can post opportunities.
Community
The American Institute of Graphic Artists is the oldest and largest professional association for designers.
With over 26,000+ members belonging to 70 chapters across the country, this membership provides direct access to a network of professionals, jobs, conferences, seminars and talks to enhance classroom learning.
Have Questions?
We're Here to Help
If you have questions about the Graphic Design major or navigating the application process, contact us.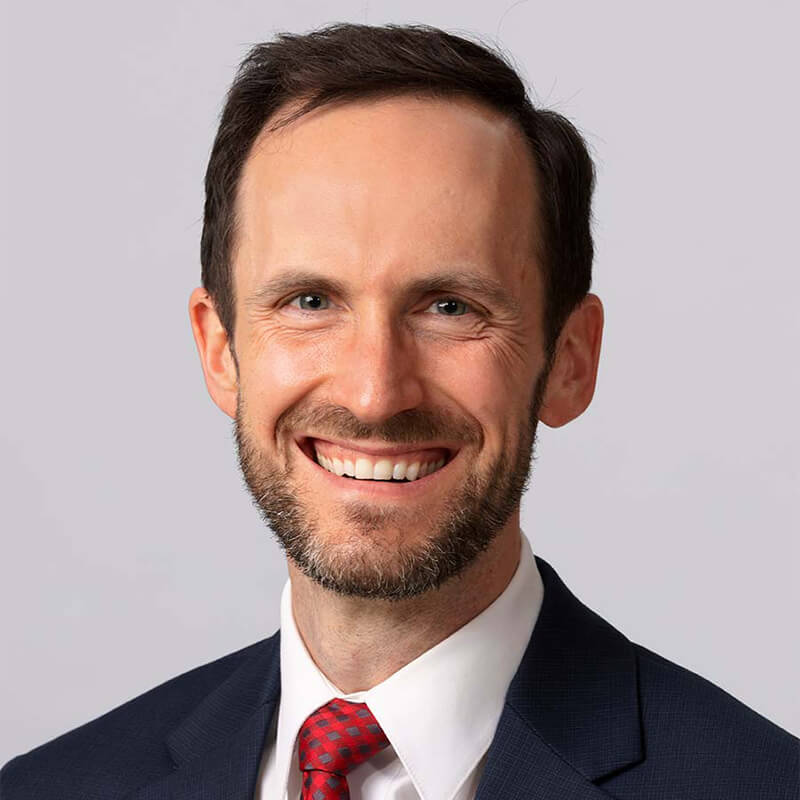 Contact Name

Chris Watson

Contact Title

Director of Recruitment

Phone

Email