Guest Artists and Master Classes
Guest Artists & Master Classes
Spring 2017
Lied Center for Performing Arts
Master Classes and Workshops
Into The Woods - Musical Theatre Master Class Friday Feb 17
Gabriel Kahane - Music Master Class Friday February 24
Mamma Mia - Master Class (tbd)
Trinity Irish Dance - Master Class Friday March 17
Riders in the Sky - Lecture/Demonstration (tbd)
Boston Pops - Brass or Strings (tbd) Master Class Sunday March 26
Boston Pops - Conducting Master Class with Keith Lockhart Monday March 27
TaikoProject - Percussion Master Class Saturday April 1
Richard Goode - Piano Master Class Monday April 3
Momix - Dance Master Class (tbd)
Midtown Men - Vocal Master Class (tbd)
Stephen Schwartz - Master Class (tbd)
Itzhak Perlman - Violin Master Class (tbd)
Russian Nation Ballet Theatre: Sleeping Beauty - Ballet Master Class (tbd)
Matilda - Musical Theatre Master Class (tbd)
Guest Artist
Richard Goode
Piano
April 3, 2017
A native of New York, Richard Goode studied with Elvira Szigeti and Claude Frank, with Nadia Reisenberg at the Mannes College of Music, and with Rudolf Serkin at the Curtis Institute. Mr. Goode served, together with Mitsuko Uchida, as co-Artistic Director of the Marlboro Music School and Festival in Marlboro, Vermont from 1999 through 2013. He is married to the violinist Marcia Weinfeld, and, when the Goodes are not on tour, they and their collection of some 5,000 volumes live in New York City.
Master Class
Rodney Marsalis Philadelphia Big Brass
Brass
March 31, 2017
The Rodney Marsalis Philadelphia Big Brass is composed of some of America's top brass musicians dedicated to bringing the joyous experience of great music to a wide range of audiences.
Master Class
Keith Lockhart
Conducting
March 27 2017
Celebrating his 20th anniversary as Boston Pops Conductor in spring 2015, Keith Lockhart is the second longest-tenured conductor of the Boston Pops Orchestra since the orchestra's founding in 1885.
Guest Artist
Gabriel Kahane
Composition
Over the last decade, Gabriel Kahane has quietly established himself as one of the leading exponents of American song, grafting a deep interest in character and narrative to a keen sense of harmony and rhythm.
Guest Artist
Robert Sirota
Composition
Emeritus Manhattan School of Music
Master Class
Kalichstein/Laredo/Robinson Trio
Chamber Music
After four decades of success the world over, including many award-winning recordings and newly commissioned works, the Kalichstein-Laredo-Robinson Trio continues to dazzle audiences and critics alike with its performances. Since making their debut at the White House for President Carter's Inauguration in January 1977, pianist Joseph Kalichstein, violinist Jaime Laredo and cellist Sharon Robinson have set the standard for performance of the piano trio literature.
Guest Artist
Molly Morkowski
Piano
Pianist Molly Morkoski has performed as soloist and collaborative artist throughout the U.S., Europe, the Caribbean, and Japan. She is currently Associate Professor of Piano at CUNY-Lehman College in the Bronx.
Master Class
Lucas Debargue
Piano
February 6, 2017


In 2015 the French pianist Lucas Debargue became the most talked-about artist of the 15th International Tchaikovsky Competition. Despite being placed 4th, his muscular and intellectual playing, combined with an intensely poetic and lyrical gift for phrasing, earned him the coveted Moscow Music Critics' Award as "the pianist whose incredible gift, artistic vision and creative freedom have impressed the critics as well as the audience". He was the only musician across all disciplines to do so. Soon after the competition Debargue was signed by Sony Classical, and recorded a live recital for his debut release with music by Ravel, Liszt, Chopin and Scarlatti in his native city of Paris.
Guest Lecturer
Dr. Melissa Hoag
Music Theory
March 9-10 2017
Associate Professor of Music Theory at Oakland University (in Rochester, MI) for a short residency
Guest Artist
Brett Hodge
Horn
February 7, 2017
Hodge is currently Principal Horn of the Omaha Symphony.
Master Class
Jason Johnston
Horn
January 31, 2017


Newly appointed assistant professor of horn at the University of Idaho, Jason Johnston is Principal Horn of Fort Collins Symphony, Opera Fort Collins and the Canyon Concert Ballet.
Guest Artist
Nermis Mieses
Oboe
assistant professor of oboe at Bowling Green State University in Bowling Green, Ohio.
Master Class
Alison Roebuk
Oboe
assistant professor of oboe at Kansas State University in Manhattan, Kansas
Master Class
Bohuslav Rattay
Conductor
Music Director El Paso, Midland, and Lake Charles Symphonies
Guest Artist
Dr. Stephanie Zelnick
Clarinet
Associate Professor of Clarinet, University of Kansas
Guest Artist
Richard Viglucci
Clarinet
Executive Officer and Assistant Commander, Army Training and Doctrine Command Band, Fort Eustis, VA (soon to be a DMA alumnus from UNL)
Past Guest Artists & Masterclasses
Lied Center for Performing Arts
Fall 2016 Master Classes and Workshops
Sounds of China Lecture/Demonstration Tuesday September 27
Idina Menzel Post Show Meet and Greet Friday September 30
Once Musical Theatre Master Class Saturday October 8
Twyla Tharp Dance Master Class Monday October 24
Sandy Hackett's Rat Pack Show Vocal Music Master Class Friday October 28
Ingrid Fliter Piano Master Class Saturday November 12
Sara Watkins Singer Songwriter Master Class Wednesday November 30
Susan Werner Singer Songwriter Master Class Wednesday November 30
Master Class
Ed Neumeister
Trombone
Ed Neumeister is Professor of Jazz Trombone at the University of the Performing Arts, Graz Austria.
Master Class
Ingrid Fliter
Piano
Argentine pianist Ingrid Fliter has won the admiration and hearts of audiences around the world for her passionate yet thoughtful and sensitive music making played with an effortless technique. Winner of the 2006 Gilmore Artist Award, one of only a handful of pianists and the only woman to have received this honor, Ms. Fliter divides her time between North America and Europe.
Master Class
Canadian Brass Masterclass
Brass
Canadian Brass is: founding member Chuck Daellenbach (tuba), Christopher Coletti and Caleb Hudson (trumpets), Achilles Liarmakopoulos (trombone) and Bernhard Scully (horn).
Master Class
Lewis Lipnick
Bassoon
Contrabassoonist of the National Symphony Orchestra
Master Class
Samuel Banks
Bassoon
Second bassoonist of the Toronto Symphony Orchestra
Master Class
Hunter Ewen and BISoN
Composition
(iPad Ensemble), University of Colorado
Master Class
Pierre Jalbert
Composition
Pierre Jalbert (b. 1967) served as Composer-in-Residence with the Los Angeles Chamber Orchestra from 2002 - 2005 and is currently Professor of Composition and Theory at Rice University's Shepherd School of Music in Houston.
Guest Artist
Christopher Varga
Composition
Chris Varga's musical background is widely varied, ranging from jazz, classical, church, rock, pop, 20th century avant-garde, trip-hop and other unclassifiable genres.
Master Class
Dr. Christy Banks
Clarinet
Associate Professor of Clarinet, Millersville University, PA (UNL BM and DMA alumna)
Master Class
Rhonda Larson
Flutist
Rhonda Larson is a Grammy Award-winning player of the flute, born and raised in the mountains of Montana.
Master Class
Johnny Hamil
Bass
Director Kansas City Bass Workshop
Guest Artist
Stacie Haneline
Piano
Ms. Haneline has served on the piano faculty as the collaborative pianist at the University of Nebraska Omaha, the Australian National Conservatory, Manhattan School of Music, Hawaii University, Brigham Young University Hawaii, Virginia University, South Carolina University, New York University, and Armstrong State College.
Guest Artist
Richard Fountain
Piano
Associate Professor of Piano at Wayland Baptist University. He holds the positions of Principal Keyboard with both Lincoln's Symphony Orchestra and the Lubbock Symphony Orchestra.
Master Class
Andy Akiho
Composer | steel pan virtuoso
Described as "mold-breaking" and "vital" by The New York Times and as "a young composer to watch" by The LA Times, Andy Akiho is an eclectic and contemporary composer/performer whose interests run from steel pan to traditional classical music.
Master Class
Brian West (TCU)
Percussion
Dr. Brian West is the Division Chair and Coordinator of Percussion at Texas Christian University. At TCU he has developed a program of record numbers that is recognized for excellence in percussion education and performance.
Master Class
Chalon Ragsdale (Arkansas)
Percussion
Chalon Ragsdale, professor of percussion in the J. William Fulbright College of Arts and Sciences
Master Class and Performance
George Stone
Composer
April 26, 2016
George Stone has enjoyed a stellar career in music performance, composition, arranging and music education for over 27 years. He directs the Audio Technology Program and teaches Music Theory at Cuesta College in San Luis Obispo, CA.
master Class
Karl Kraber
Flute
April 16, 2016
Kimball Recital Hall
Flutist Karl "Fritz" Kraber has performed on five continents and in 49 U.S. States as a soloist and chamber artist. He has retired after 21 years as an Associate Professor of Flute at The University of Texas.
Performance
Solungga Liu
Piano
March 31, 2016
Kimball Recital Hall
With a wide-ranging repertoire, pianist Solungga Fang-Tzu Liu has enjoyed an active career as a soloist and collaborator in venues across four continents. Liu is Associate Professor of Piano at the College of Musical Arts, Bowling Green State University.
MASTER CLASS & Performance
Denise Gainey
Clarinet
March 12, 2016
Westbrook Recital Hall as part of Midwest ClariFest
Denise Gainey is Clarinet Professor at the University of Alabama at Birmingham.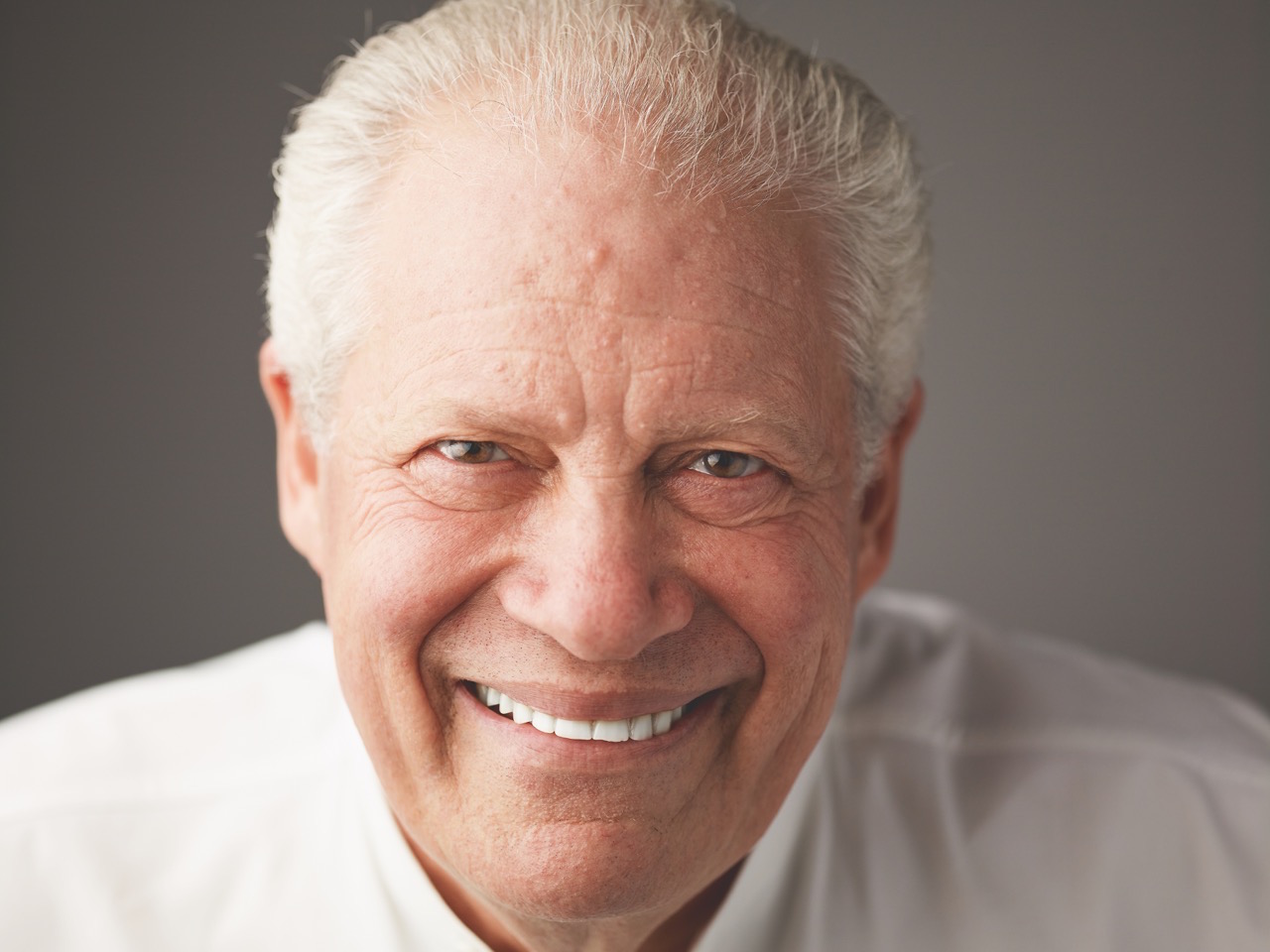 Master Class
David Barg
Conductor
February 19-20, 2016
Lied Center as part of Honors Spring Strings
Conductor-clinician for the education departments of the New York Philharmonic and Omaha Symphonies, and Music Director of the Topeka Symphony and Ozarks Philharmonic Youth Orchestras, David Barg is dedicated to working with young musicians, young ensembles, and their conductors.



Performance & Master Class
Michele Fiala & Kristin Wolfe Jensen
Oboe & Bassoon
February 6, 2016
Westbrook Recital Hall as part of Double Reed Day
Michele Fiala is Professor of Oboe at Ohio University in Athens, Ohio. Kristin Wolfe Jensen is Professor of Bassoon at the University of Texas at Austin.
Performance
Jeffery Jones
Vocalist
January 21, 2016
Kimball Recital Hall with Kevin Hanrahan
Jeffrey L. Jones, baritone, is well versed in both stage and concert repertoire. Jeffrey is a member of the music department faculty at Coastal Carolina University in South Carolina. He has taught at Grand Canyon University, the Arizona State University Herberger College-at-Large, and served as a voice coach at Arizona State University during the fall of 2006. Jeffrey was awarded a Doctorate of Musical Arts in vocal performance at Arizona State University where he also received a Master of Music in opera performance. He earned a Bachelor of Music degree from the University of North Texas and is a graduate of the Interlochen Arts Academy .
Fall 2015
Performance
Paul Soulek & Alan Wenger
Organ & Trumpet
November 23, 2015
Kimball Recital Hall with Darryl White
Paul Soulek serves as Cantor of St. John Lutheran Church and School as well as an adjunct professor of music at Concordia University, both in Seward, Nebraska. Dr. Alan Wenger is the University of Central Missouri trumpet professor.
Performance
Eric High
Trombone
November 18, 2015
Westbrook Recital Hall
Dr. Eric High has been assistant professor of music at St. Norbert College since 2005. Prior to his appointment at St. Norbert, Eric taught public school in Gilbert, Ariz. for five years.
Recital & Master Class
John Ellis
Saxophone
November 16, 2015
Westbrook Recital Hall
John Ellis is widely recognized as one of New York's premiere tenor saxophone voices. A sideman to artists as diverse as bass icon John Patitucci, organ legend Dr. Lonnie Smith, and MacArthur Fellow Miguel Zenon, John has performed extensively around the world for the last 20 years. .
Master Class
Leone Buyse
Flute
October 31, 2015
Westbrook Recital Hall
Flutist Leone Buyse relinquished her principal positions with the BostonSymphony and Boston Pops in 1993 to pursue a more active solo andteaching career after 22 years as an orchestral musician.



Master Class
Sarah Arneson
Soprano
October 6, 2015
Kimball Recital Hall
Coloratura soprano SARAH ARNESON debuted as Olympia at the Vienna State Opera, where she sang many coloratura roles, including the Queen of the Night. She has music degrees from the University of Nebraska (BME); Western Michigan University (MM); and the University of Michigan at Ann Arbor (MLS and DMA).
Poncho Sanchez
master Class
William Bolcom
Ariel Bybee Endowed Visiting Professor of Opera
Jan. 26-30, 2015
Coach rehearsals of his opera, A Wedding, to be presented by UNL Opera on Feb. 27th and March 1st, 2015;

Coach individual singers on their roles;

Present a master class on composition to Glenn Korff School of Music composers; and

Coach individual composers on their works
Master Class
Diavolo
Dance
February 3, 2015
Diavolo, which is a fusion of many different movement vocabularies such as everyday movement, ballet, contemporary, acrobatics, gymnastics, martial arts, and hip- hop.
class="fpa-header-degrees">
Chicago Symphony Orchestra
February 6, 2015
Founded in 1891, the Chicago Symphony Orchestra is consistently hailed as one of the greatest orchestras in the world. In collaboration with the best conductors and guest artists on the international music scene, the CSO performs well over one hundred concerts each year at its downtown home, Symphony Center and at the Ravinia Festival on Chicago's North Shore.
Master Class
Howard Niblock
oboe
February 7, 2015
Professor of Oboe, Lawrence University Conservatory of Music, Appleton, Wisconsin



Master Class
Robert Barris
Bassoon
February 7, 2015
Retired Professor Northwestern University, former member of the Dallas and Detroit Symphony Orchestra, Bassoon.
Army Brass Quintet
March 10, 2015
Kimball Recital Hall
Joshua Bell
Violinist
March 13th, 2015
Q&A session with our students in Kimball Recital Hall prior to his performance at the Lied Center
Zart Dombourian-Eby
March 14, 2015
The principal piccoloist (Robert and Clodagh Ash Chair) of the Seattle Symphony, and is regularly featured as both a flute and piccolo soloist with the orchestra
.
Master Class
Guest Artist Performance
open to the public
Michael Kirkendoll
Piano
Oct. 28, 2014
7:30 pm
Westbrook Music Building
Called "the very model of a 21st Century musician" by critics of the Indianapolis Star, pianist Michael Kirkendoll has established himself at the forefront of contemporary pianism. A dedicated advocate for the music of the 20th and 21st centuries, Michael has presented over one hundred new works in both solo and collaborative settings. Michael is Assistant Professor of Piano at the University of Kansas, where he also earned his doctoral and bachelor's degrees, and also holds a masters degree from the Manhattan School of Music.
Master Class
Rita Profiris
Viola
October 10, 2014
Hartt School of Music/Phenix Ensemble
Always trying to bridge the gap between popular culture and classical music, violist RITA PORFIRIS has been the subject of articles and interviews in media across the globe including the New York Times, Chamber Music America, International Symphony Musician, the NBC Nightly News, NPR, PBS, and the BBC. She has performed in major concert halls and music festivals worldwide and as a soloist has appeared with numerous orchestras including the Orquesta Filarmonica de la Ciudad de Mexico, the New World Symphony and a featured soloist in the Houston Symphony Baroque Festival.
Master Class
Nadia Sirota
Violist
Presentation: building viola repertoire through the performer/composer relationship
November 6, 2014
1:30-2:20 pm
Westbrook Room 110
Viola Masterclass
5:30-6:20 pm
Westbrook Room 109
Manhattan School of Music, New York contemporary music icon
Hailed by the New York Times as "a bold new-music interpreter and the violist of choice among downtown ensembles," violist Nadia Sirota has been praised for her "command and eloquence" (Boston Globe) and for being one of New York's "brightest, busiest players" (Time Out New York). She is best known for her unique interpretations of new scores and for commissioning and premiering works by some of the most talented composers of her generation, including Marcos Balter, Caleb Burhans, Judd Greenstein, Missy Mazzoli, and Nico Muhly.
Master Class
Norman Fischer
Cellist
Undergraduate Convocation - Chamber Music Masterclass
November 6, 2014
3:30-4:20 pm
Westbrook Room 119
Chamber Music Masterclass
5:30-6:20 pm
Westbrook Room 119
Master Class
Dr. Marcelo Fernandes
Guitar
November 6, 2014
4:30-5:30 pm
Westbrook Room 109
Dr. Fernandes is a music professor at Universidade Federal de Mato Grosso do Sul (a southwest state in Brazil) in the city of Campo Grande.
Master Class
Martha Graham Dance Company
Dance
January 27, 2014
Master Class 1:30 - 3:00 p.m.
Q&A Session 3:00 - 4:00 p.m.
Mabel Lee Hall
Master Class, Guest Artist Performance
Dmitry Rachmanov
Piano
January 27, 2014
7:00 p.m.
WMB 119
January 29, 2014
7:30 p.m.
Kimball Recital Hall
Professor of Music at California State University, Northridge, serves as Chair of the Keyboard Studies area.
Master Class
Gabriela Lena Frank
Composer
January 30-31, 2014
Identity has always been at the center of Gabriela Lena Frank's music. Born in Berkeley, California, to a mother of mixed Peruvian/Chinese ancestry and a father of Lithuanian/Jewish descent, Frank explores her multicultural heritage most ardently through her compositions. Inspired by the works of Bela Bartók and Alberto Ginastera, Frank is something of a musical anthropologist. She has travelled extensively throughout South America and her pieces reflect and refract her studies of Latin-American folklore, incorporating poetry, mythology, and native musical styles into a western classical framework that is uniquely her own. She writes challenging idiomatic parts for solo instrumentalists, vocalists, chamber ensembles, and orchestras.
Teaching and choreographic residency
Jenna Riegel
Bill T. Jones/Arnie Zane Dance Company
Dance
February 2-9, 2014
Master Class
Erin Hannigan
Oboe
Double Reed Day
February 8, 2014
Westbrook Music Building
Principal oboe, Dallas Symphony Orchestra
Master Class
Mark Kelley
Bassoon
Double Reed Day
February 8, 2014
Westbrook Music Building
Co-principal bassoon, Minnesota Orchestra
Teaching Residency
Michelle Boulé
Dance
February 10-14, 2014
Master Class
Richard Stoltzman
Clarinet
February 16, 2014
7:30 - 9:30 p.m.
WMB 119
Two-time Grammy Award winning clarinetist Richard Stoltzman's virtuosity, technique, imagination, and communicative power have revolutionized the world of clarinet playing, opening up possibilities for the instrument that no one could have predicted. He was responsible for bringing the clarinet to the forefront as a solo instrument, and is still the world's foremost clarinetist.
Master Class
Barrick Stees
Bassoon
February 27, 2014
Assistant principal bassoon, Cleveland Orchestra
Master Class
Harry Allen
Tenor Saxophone, Jazz
March 4, 2014
Master Class
Bruce Broughton
Composer
March 17, 2014
One of the most versatile composers working today, Bruce Broughton writes in every medium, from theatrical releases and TV feature films to the concert stage and computer games. With over 20 Emmy nominations, Broughton has received a record 10.
He received another Oscar nomination this year for the title song for the film, Alone Yet Not Alone.
Master Class
Dr. Virginia Broffitt
Flute
March 4, 2014
Assistant Professor of Flute at Oklahoma State University, principal flute of the Symphony of Northwest Arkansas, and a founding member of the Pangaea Chamber Players.
Featured Recital, Midwest ClariFest
Dr. Robert Walzel and Dr. Gary Whitman
Clarinet
April 5, 2014
7:30 p.m.
Kimball Recital Hall
Dr. Robert Walzel (Dean, University of Kansas) and Dr. Gary Whitman (Professor of Clarinet, Texas Christian University and Bass Clarinetist of the Fort Worth Symphony)
Multi-Disciplinary teaching/choreographic residency
and performance with the Lied Center
STREB
Dance
April 8-11, 2014
Master Class
Catalyst Quartet
Strings
April 10, 2014
4:30 p.m.
WMB 119
Hailed by the New York Times at their Carnegie Hall debut as "invariably energetic and finely burnished…playing with earthy vigor," the Catalyst Quartet, Prize winners of the Gianni Bergamo Classical Music Award 2012 (Switzerland) is comprised of top Laureates and alumni of the internationally acclaimed Sphinx Competition.
http://www.catalystquartet.com/
Master Class
Delfeayo Marsalis
Jazz Trombonist
Monday, April 14 at 5 p.m. in Love Library Rm. 102.
Jazz Trombonist Delfeayo Marsalis will present a free public lecture titled "Sweet Thunder: Ellington, Shakespeare and the Blues"
Marsalis will discuss how Duke Ellington and Billy Strayhorn translated Shakespearean characters and works into their 1957 jazz suite "Such Sweet Thunder," his archival research into their compositional processes and his own musical reinterpretation of the suite, released in 2011 as "Sweet Thunder: Duke and Shak."
Master Class
Dr. Alan Wenger
Brass
April 25, 2014
Dr. Alan Wenger is the 2014 Glenn Korff School of Alumnus of the Year.
Glenn Korff School of Music
Ray Anderson Jazz Trombone and Trumpet player

Gary Foster American Instrumentalist

Stefon Harris American Jazz Vibraphonist

Steve Houghton Jazz Drummer, Percussionist, Clinician, Author and Educator

Christine and Ingrid Jensen

The Maria Schneider Orchestra

Branford Marsalis American Saxophonist, Composer and Bandleader

The Matt Wilson Quartet Jazz Quartet

Paul Mckee Assistant Professor of Jazz Trombone at Florida State University

John Riley Drummer

The Vanguard Jazz Orchestra Jazz Orchestra

Chris Washburne Trombonist, Bandleader, Composer, Educator

Scott Wendholt Jazz Trumpet player